Journal Alerts save valuable research time, and can be set up to provide automatic e-mail notification whenever a new issue of a particular journal becomes available in the Informit platform.
Step 1
To create an alert, ensure to log in to My Account to create a search alert.
Step 2
Locate the Journal title. For example you may do this by typing the title in the search box and selecting the title from the dropdown list.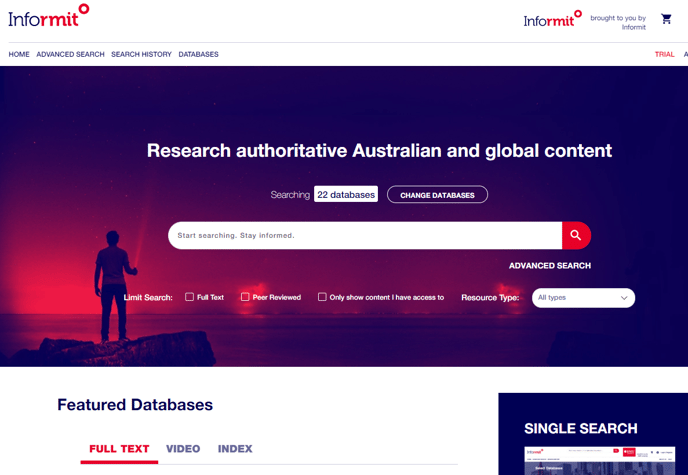 Step 3
From the journal's Publication Details Screen, click the Sign up for alerts link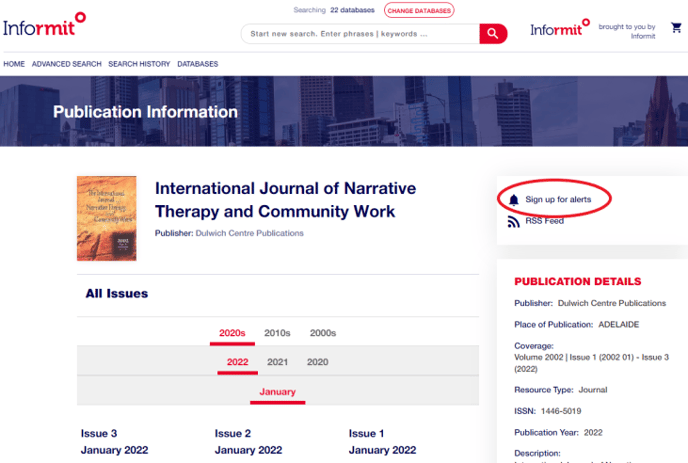 Step 4
The Manage Alerts window appears, with the Journal Alerts automatically filled in.

Step 5
Set your Email Format to Plain Text or HTML.

You may need to scroll down to view the Journal Alerts you have set up.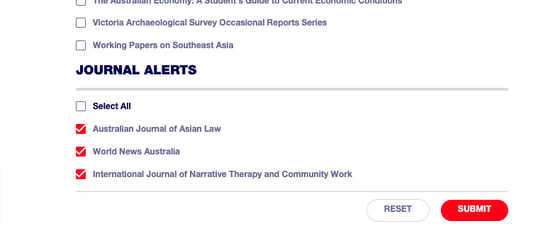 Click SUBMIT
Note: TOC alerts are sent immediately after a new issue or book series is added to Informit. Alerts for newly added articles are sent DAILY.
Still Need Help?
support.informit@rmit.edu.au